Welcome to the website and blog of sexy romance author, Jen Katemi (aka Jennifer Lynne). If you like stories containing super-hot sex, emotional angst and happy-ever-after romance, you've come to the right place!
To ensure you never miss a new release, sign up for my author newsletter or  follow my blog.
~~~
LATEST BOOK & WRITING NEWS
EVERNIGHT READERS' CHOICE AWARDS
I'm delighted that CROSSING THE LINE, my debut title with Evernight, is a runner-up in the Readers' Choice Awards for 2017 for BEST MENAGE. Yay!
Want to know more? Check out CROSSING THE LINE at Evernight or Amazon.
60+ REVIEWS FOR NEW RELEASE TEMPT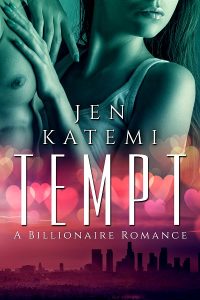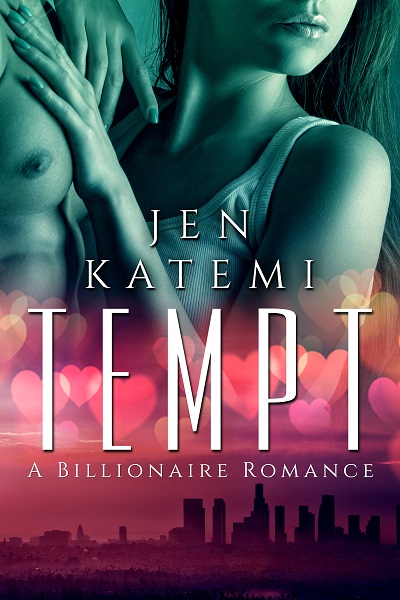 "This is the most exquisite story I ever read. I felt the throb of emotions so deep it was like a vein." ~ Booksprout reviewer
"If you like second chance billionaire romances, this is a must read." ~ PGG, Booksprout
"Gorgeously written with characters who are living breathing people." ~ Dora, Goodreads review
Available at AMAZON
For Kobo, Apple iBooks or Nook, please CLICK HERE
A sexy billionaire. An old flame. A second chance at love.

Billionaire playboy Ryley Jaxx always gets what he wants and right now, the only thing he wants is Kallie. Too bad this stubborn blast-from-his-past is not willing to play along.

Kallie Smith is back in Ryley's life for one reason only…and it has nothing to do with the rampant attraction she still feels for her long-ago teenage friend.

The future of her volunteer program is at stake without continued funding from Ryley's company. Can Kallie convince this hedonistic man that there's more to life than having fun? Or will the temptations of her past arise once again to tear their lives—and their hearts—into pieces?

Previously appeared in the multi-author box set, FALLING FOR THE BILLIONAIRE.

If you enjoy steamy romance, alpha billionaires, second chances and happy-ever-after endings, this book is for you.
NEW COVERS FOR THE GODS OF LOVE SERIES
Check out the brand-new look for this series of erotic novellas featuring sexy Greek gods and modern-day mortals in need of sexual healing. I hope you love the new covers (designed by the talented Megan at Em Cat Designs) as much as I do!
The GODS OF LOVE novellas are stand-alone stories and can be read in any order. Click the covers for more info!