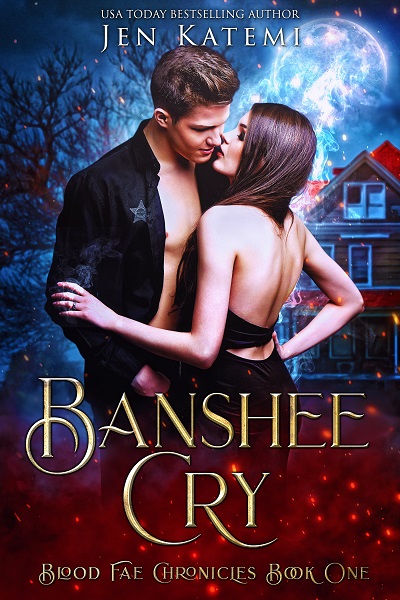 Available now from your favorite retailer:
I'm a banshee without a voice. But I'll do anything to save those I love. Even climb into bed with my enemy.
Vampires killed my father. Destroyed my innocence. Now the monsters are back, craving my hybrid banshee-human blood. Their very presence threatens everyone and everything I care about.
I will not let them win. And if I need to team up with the sexy vamp on my doorstep to fight back, then that's what I'll do. Even if every cell in my body screams out to stake the monster right through his cold, undead heart. Even if his blood sings to mine—lights up my body—in ways I can't explain.
This time, I will do anything to be heard. With or without my banshee cry.
A hot and steamy paranormal romance featuring sexy fae and vampires, perfect for fans of Dannika Dark, Elizabeth Briggs and Jaymin Eve.
Read Banshee Cry today and start the intriguing Blood Fae Chronicles series now!
~~~
Author's Note: This series is set in the same world as the Hellhound Protectors series. Read both, and enjoy!
BLOOD FAE CHRONICLES (can be read in any order):
Banshee Cry
Banshee Song
Banshee Power
Banshee Quest: Renna's Curse (A prequel & sequel in one)
HELLHOUND PROTECTORS (should be read in order):
Bewitched in Blood
Bewitched in Dreams
Bewitched in Darkness​​​​​​​
Reviews for BANSHEE CRY
"The characters are well developed and engaging had had me turning the pages as fast as I could."
"This book was so good I can't wait for the next one!"
"First book by this author I have read but wont be the last. Loved her writing style."
"Characters were well written and the storyline was exciting and full of action. Read in one sitting."