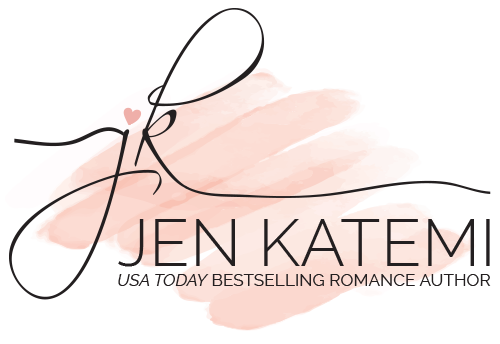 Welcome to my website! I write steamy contemporary and paranormal romance books. If you like stories containing sizzling hot romance, emotional complexity and happy-ever-after endings, you've come to the right place!
To ensure you never miss a new release, please sign up for my author newsletter or follow my blog.
Check out the BOOKS tab in the website menu to view my currently available books, or visit my Amazon Author Page.
Thank you for visiting!
Jen K
---
Coming soon
---
Latest releases
Princess Perfect
A desperate princess determined to escape the shadow of her past. A thief who never expected to steal her royal heart.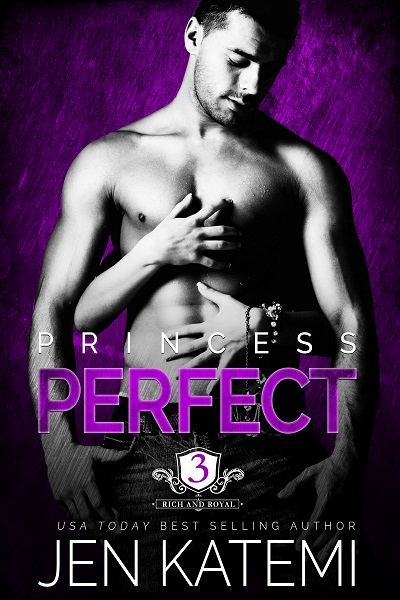 When Princess Isabella hires a jewel thief to steal the famous Leonioro necklace from her own family, she plans to use the proceeds to start a new life beyond the influence of her overbearing mother. She never expects to fall for the thief. She certainly never expects to discover that her so-called thief is actually Prince Marco of Galdarnia, younger brother of the man to whom Isabella is supposedly betrothed.
Throw in attempted blackmail, an accidental baby, and the risk that if she steps out of line someone might die, and Isabella's life is admittedly a hot damn mess.
And yet, still no one can see past the perfect princess facade to the real woman within. No one except Marco, that is. He sees beyond the facade, and he likes what he sees. A lot. The only thing is, Marco enjoys life on the wrong side of the law. He's addicted to the adrenaline rush.
If Marco hooks up with Izzy, will they bring each other completely undone? Or will their liaison teach this couple that sometimes, being accepted for who you really are, is more important than being perfect?
PRINCESS PERFECT is the third book in Jen Katemi's RICH & ROYAL series about the billionaire royals of Leonioro. Discover a world of danger, drama and sizzling romance in this contemporary series by a USA Today bestselling author.
These steamy books featuring billionaire royals and their rocky road to love are connected yet designed as stand-alone stories, and the series can be read in any order.
The RICH & ROYAL series includes:
SEDUCING HER PRINCE – Kasper and Eleni's story
PROTECT AND OBEY – Dav and Cat's story
PRINCESS PERFECT – Isabella and Marco's story
---
Disgraced Lords of the Immortal
A brand-new take on the Four Horsemen mythology from USA Today and international bestselling authors.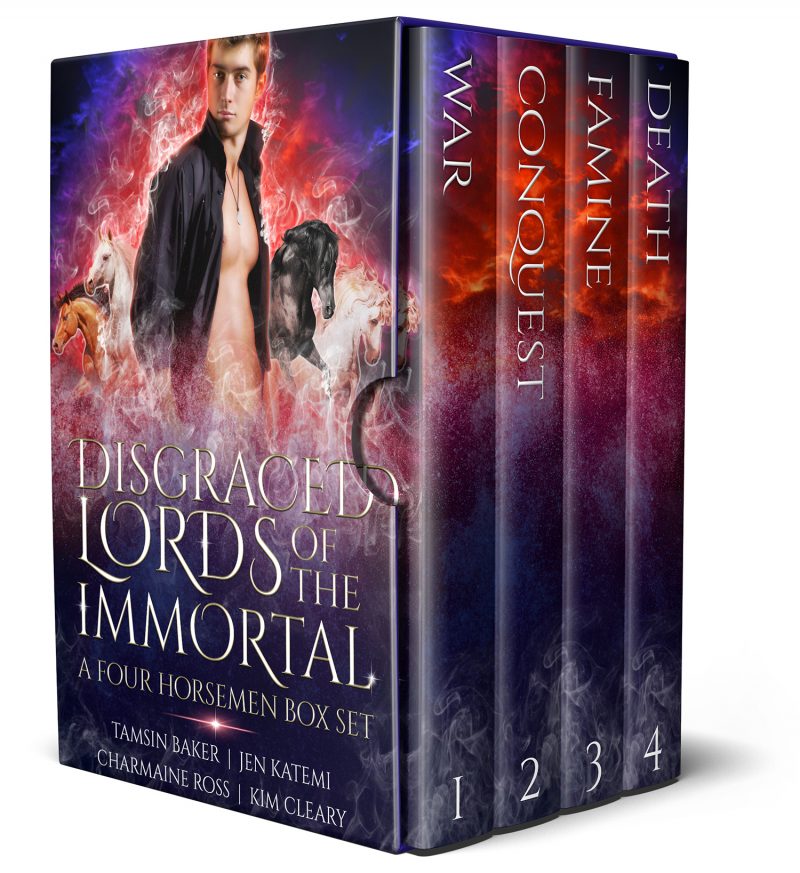 Four unique stories, each featuring a disgraced Lord of the Immortal – War, Conquest, Famine and Death. Take a ride with these wildly seductive heroes as they forge a new path for themselves among mortals, and discover that some human women offer far more than even an immortal Lord has the right to expect.
If you like the action of J R Ward, the steam of Kresley Cole and the brooding heroes of Jeaniene Frost, you'll love Disgraced Lords of the Immortal.
---