Welcome to the website and blog of USA Today bestselling author, Jen Katemi. If you like stories containing super-hot sex, emotional complexity and happy-ever-after romance, you've come to the right place!
To ensure you never miss a new release, please sign up for Jen's author newsletter or follow her blog.
View Jen's currently available books here.
~~~
LATEST RELEASES & BOOK NEWS
Second chances and happy-ever-afters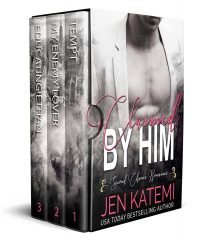 CLAIMED BY HIM BOX SET – three contemporary romance stories where the alpha heroes are smokin' hot and redemption is on offer for those brave enough to try for a second chance at love.
"This compilation of books is a must-read!"
"New author to me but what a great book series."
"Compelling, erotic and intensely emotional."
Includes TEMPT, MY ENEMY LOVER and EDUCATING ETHAN.
Buy at Amazon or read FREE in Kindle Unlimited
Not one but TWO rich and royal bad boy princes available for your reading pleasure…
SEDUCING HER PRINCE – Sometimes lust and love collide. And sometimes, betrayal can destroy everything.
PROTECT AND OBEY – Has this bad boy royal twin finally met his match in new bodyguard, Cat?
~~~
TOUCH ME NOT is an Evernight Readers' Choice Finalist for BOOK OF THE YEAR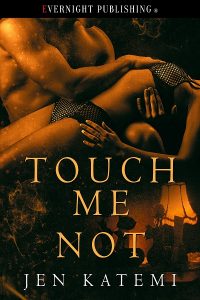 I am so honored to find out that my naughty fairy tale retelling of The Princess and the Pea, TOUCH ME NOT, was a finalist in the Evernight Publishing Readers' Choice Awards for 2018. Not only that, but it was a finalist in the BOOK OF THE YEAR category!
Wow! I'm particularly excited because some book "babies" feel more special than others, and TOUCH ME NOT is definitely one of those. I'm thrilled that others enjoyed reading Alexei and Mia's unusual love story as much as I enjoyed writing it.
TOUCH ME NOT is available at:
Evernight Publishing or Bookstrand
Amazon / Nook / iBooks / Kobo / BookBub
~~~
If you enjoy reverse harem romance, you'll be CAPTIVATED by this fabulous multi-author box set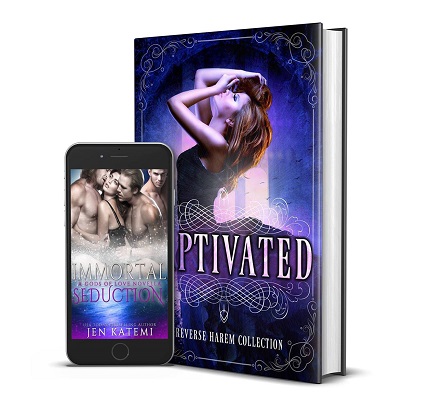 Fall in love again–and again and again–in this collection of 18 reverse harem romances, brought to you by USA Today bestselling authors and great new talent!
Lovers of reverse harem and paranormal romance will be captivated by this collection of exclusive stories where the guys are gorgeous, and the women hold all the power. So, don't delay–buy now and dive into this sexy boxed set guaranteed to heat you up!
CAPTIVATED includes my MFMM reverse harem romance, IMMORTAL SEDUCTION from the GODS OF LOVE series.
The Box Set is available for pre-order here, and will be delivered to your favorite eBook reader in February.
~~~
Readers are loving billionaire romance TEMPT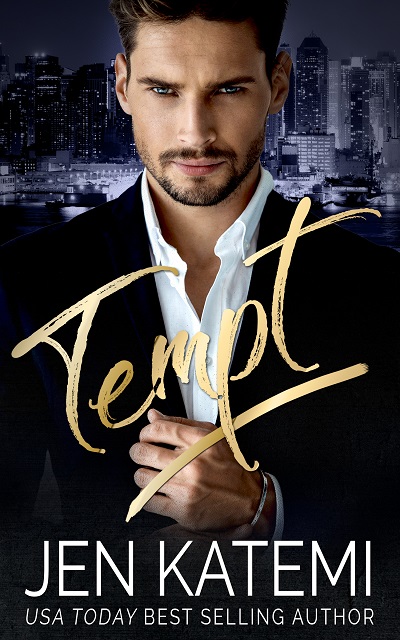 "This is the most exquisite story I ever read. I felt the throb of emotions so deep it was like a vein." ~ Booksprout reviewer
"If you like second chance billionaire romances, this is a must read." ~ PGG, Booksprout
"Gorgeously written with characters who are living breathing people." ~ Dora, Goodreads review
A sexy billionaire. An old flame determined to right past wrongs. A second chance at love.
Available at AMAZON or read FREE in Kindle Unlimited
~~~
FORBIDDEN: THE COMPLETE SERIES out now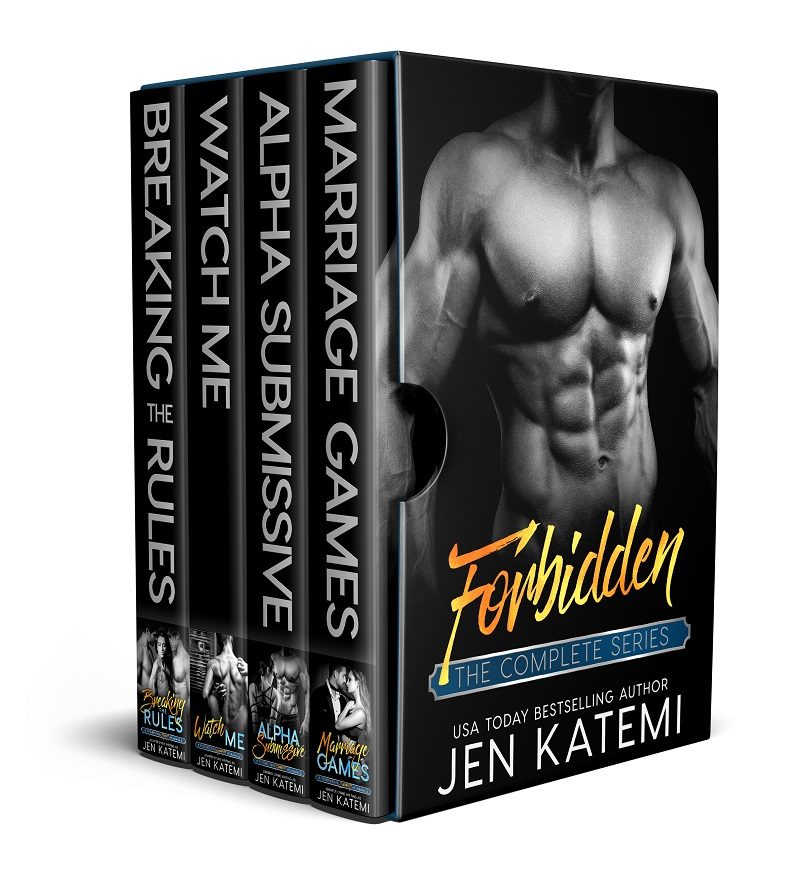 Be tempted by the forbidden world of kinky romance. This deliciously naughty anthology collection includes all four steamy romance titles in the Forbidden series by USA Today Bestselling Author, Jen Katemi. Each story focuses on a particular kink explored within loving relationships. Choose from spanking, rope bondage, menage or even a little voyeurism – read them all or pick your favorite forbidden treat!
Every book in this collection offers a titillating read and a guaranteed happy-ever- after romance or happy-for-now ending.
"Fascinating and sensuous, sexy and bittersweet, like the deepest dark chocolate of hidden desires." ~ Amazon review
Available at:
Amazon US / Amazon AU / Amazon UK / Amazon CA
For Kobo, Apple and B&N, please click here to buy
~~~