Hellhound Protectors Book 2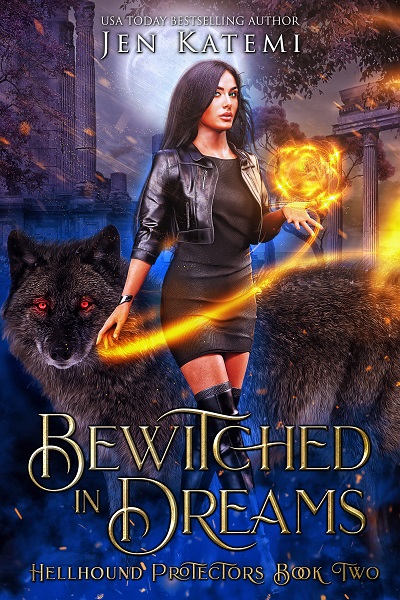 Buy now from your favorite retailer
Dream walking has always been exciting—until now. This time, I've walked straight into a fallen angel's nightmare…
Amethyst's witch magic is strongest when she traverses the gap between dreams and waking. When her cousin Topaz is hunted by a demon determined to take her soul, it is time for these witches to turn the tables on the monster hunting them, and track him through his dreams.
Hellhound shifter Dane is appointed by his pack leader as Amethyst's protector—much to their mutual disgust. Witches and hellhounds are sworn enemies, which is problematic when they cannot keep their hands off one another.
Amethyst doesn't need the ongoing distraction of Dane's attentions. When she finally faces the demon threatening her loved ones, she needs to do it on her own.
The hellhound shouldn't be able to follow her into the Otherworld, where demon dreams abound—and yet, he does. Now, the enigmatic man who has managed to capture her heart, might end up as dead as everyone else Amethyst cares about.
A dark and edgy paranormal fantasy romance series, perfect for fans of Jaymin Eve, K.F. Breene, Dannika Dark and Linsey Hall.
Read BEWITCHED IN DREAMS and continue the HELLHOUND PROTECTORS series today!
~~~
Author's note: This series is set in the same world as the BLOOD FAE CHRONICLES series. Read both, and enjoy!
HELLHOUND PROTECTORS:
Bewitched in Blood
Bewitched in Dreams
Bewitched in Darkness
BLOOD FAE CHRONICLES:
Banshee Cry
Banshee Song
Banshee Power
Banshee Quest: Renna's Curse