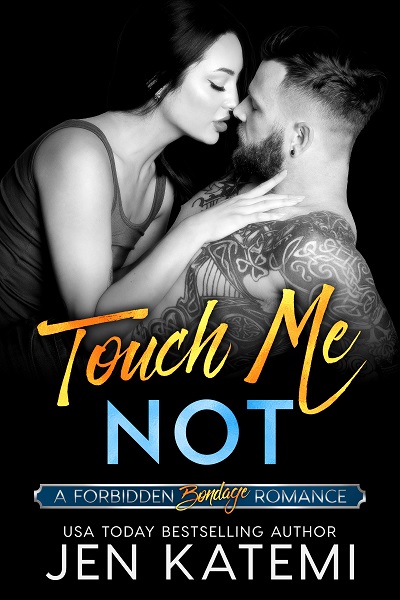 An erotic, contemporary retelling of the fairytale, The Princess and the Pea.
Bondage is his lifestyle choice. Pain is his business. He wouldn't know what to do with a woman who needs it subtle.
Mia has spent her whole life fighting the pain of overly-sensitive skin, and never known the joy of being touched in a way that brings pleasure instead of pain. When a mysterious woman suggests her son might be the key to breaking Mia's curse, it sounds far too crazy to be real. Especially when she finds out he's a renowned Dom in an exclusive, members-only club. But Mia is desperate enough to try anything…
Alexei knows there's no such thing as happily-ever-after. He's a child of the streets, rescued by a brothel queen, and the last thing he needs is another suburban princess getting in his way. What was his adoptive mother thinking, to bring an innocent like Mia into the dark heart of their infamous Club Plaisir?
Note: includes adult themes including BDSM, bondage, rope play and childhood trauma.
This title was previously published by Evernight Publishing, and was a finalist in the Evernight Reader's Choice Awards for BEST BOOK OF THE YEAR.
Click here to purchase at your favorite eBook retailer.
Excerpt
What is it with these suburban princesses, constantly making their way into the city at night looking for danger and excitement? On their terms, of course. Always high maintenance, usually low self-esteem, and not the faintest inkling of what a man like me might find attractive. They're here just long enough to appease their curiosity, and then they're home again, tucked up safe in their cozy beds where the big bad wolves of this world can't get them. Wolves like me. Princes of Pleasure. Kings of Pain.

The latest two hovering near the door don't look old enough to be out this late, but I know they must be over twenty-one. Club Plaisir is members-only, and definitely adults-only, and applications are thoroughly scrutinized. The nature of what goes on here means we have to be discreet, and all of my staff have a knack for spotting fake IDs and unsuitable applicants. No one underage. Ever. No exceptions. That's my number one rule.

Despite the fact that both newcomers have clearly been caught unawares by this evening's heavy spring downpour outside, the dark-haired one on the left has a confident set to her shoulders as she stares around the room at the half-naked clientele. She shakes out her wet hair and sprays rain droplets over everyone in the vicinity, though no one seems to notice in the sweat and heat of the club. She's definitely been here before, or somewhere similar. She has the demeanor of someone who can look out for herself.

By comparison, the slightly-built blonde by her side looks like a startled deer in the headlights. A wet, bedraggled deer who seems as if she'd be more at home in a sun-drenched field of flowers than a dark, inner-city sex club pulsing with music and undulating bodies. She's definitely never been here before. I'd remember. There's something about her—an air of fragility, perhaps—that piques my interest, and even though she's the exact opposite of what I look for in a woman, my cock twitches in a visceral response to her innocence.

Fuck!

I need my women hard and experienced. I need them to like it rough. I'm an expert at providing my partners with equal parts pleasure and pain.

I wouldn't even know where to start with a woman who likes it subtle.