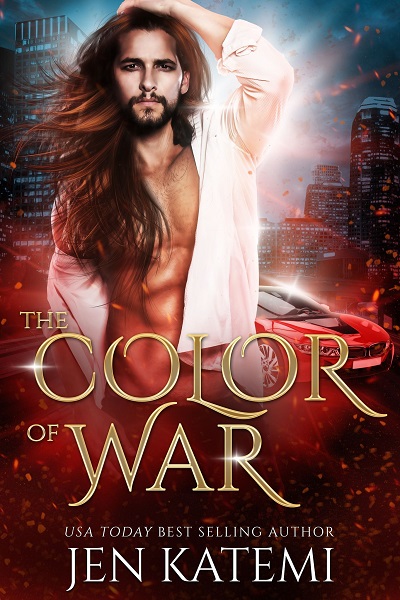 Read now from your favorite retailer:
How in all the heavens does the angel of War begin to broker peace?
The color red is all I see. The color of rage. The color of blood when an innocent life drains away into the hot dry earth. Why does our goddess Danu want to save these humans when all they strive for is power and greed, and all they manage is destruction? What makes the human world worth saving?
When I meet Molly, it is as if a kaleidoscope of color bursts into my vision. The barmaid is everything I never knew a human woman could be – kind, brave and selfless. How can I refuse to step up and protect her and her young sister Cara?
As Lord Branagan, angel of War, the color red is everything that I am. But Molly only knows me as Finn. Here in the human world, as Finn Barden, I might have to risk everything—even my supposedly immortal life—to prove to us both that there is more than one color in the rainbow.
Molly makes the human world worth saving…but at what cost? Can I save her from the very thing I incite in humankind? Can I save her…from me?
This steamy paranormal fantasy romance includes fated mates and a fallen angel demigod in a contemporary setting. It was previously published in the multi-author box set, Disgraced Lords of the Immortal. It is very loosely based on a mix of mythologies, including the goddess Danu, as well as the four horsemen.