Hot royals, steamy scandals and the heady lure of desire… click the book covers for more info about these sexy contemporary romance stories in the RICH & ROYAL series by USA Today bestselling author, Jen Katemi. Each book is connected and yet designed as a stand-alone, and they can be read in any order.
SEDUCING HER PRINCE
Sometimes lust and love collide. And sometimes, betrayal can destroy everything.
The moment Kasper lays eyes on Eleni, attraction flares between these polar opposites. As Crown Prince, Kas is used to taking whatever he wants, and this enigmatic woman with a mysterious past is there for his pleasure. Whenever and wherever he dictates.
Eleni has never experienced anything as strong as the passion that burns when Kas holds her in his arms. Her secret should prevent her from taking what he gives, but the lure of desire is too powerful to resist.
When hidden treachery is exposed, the truth threatens all that Kas and Eleni hold dear. Will love win out against duty, or will the fiery struggle for power destroy it all?
Please note: this first book in Jen Katemi's RICH & ROYAL series was recently available in the ROYAL AND RECKLESS Box Set.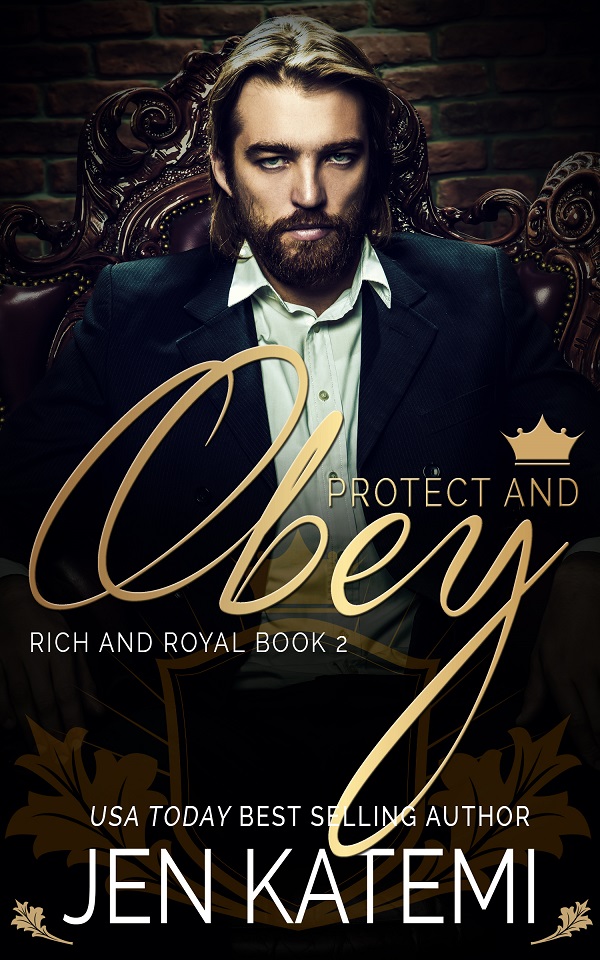 PROTECT AND OBEY
Catriona 
Dav might be a prince, but he's still a bastard. Not the kind where mama had him out of wedlock, but the "I screwed over my brother and tried to take his crown" kind of bastard. Yeah, that kind. The kind I ought to hate. So why am I letting him get close enough to affect me this way? Why does my body crave his touch, when everything inside is screaming the exact opposite?
Run, Cat. Run. 
Davide 
Cat is nothing like my usual lover. I need a woman I can be proud to show off to the family, and then tame into submission in the bedroom. I need anyone but my new bodyguard, Cat. So why can't I stop obsessing over a woman who clearly thinks I'm worth less than the dirt on her scuffed ex-Army boots? Maybe I should bed her anyway. Scratch the itch. Get these wild thoughts of her out of my system for good.
Come, Cat. Come. 
A sizzling new stand-alone romance in the RICH & ROYAL series by USA Today bestselling author, Jen Katemi.
PRINCESS PERFECT
Isabella: If one more person calls me the perfect princess, I'm going to punch them in the face. Preferably with my knuckles loaded with diamonds.
I'm not. Perfect, that is.
That's why I stole the necklace in the first place.
I wish my family and friends would open their eyes and see the real me. Love me no matter what.
But no one's ever really looked. Until Marco.
Oh, Marco.
Tall, dark and far more dangerous than is good for any woman to wrap her eager body around. Especially a princess who is always expected to do the right thing.
But then, I'm not perfect. Never was. Never will be.
What's a girl to do? My reputation is at stake, so that's what I'm going to do. Stake it. Right through the heart.
And Marco's going to help me achieve that.
Click the covers for more information or to order from your favorite eBook retailer.