Alpha Submissive (Shibari Bondage)
Alpha Submissive (Shibari Bondage)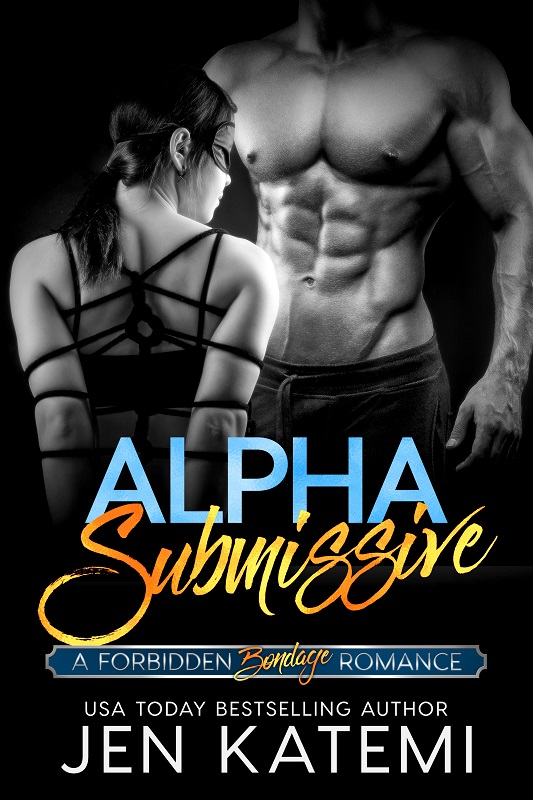 Available at:
AMAZON US / AMAZON AU / AMAZON UK / AMAZON CA
For Kobo, Apple and B&N, please click here to buy
When a driven, alpha woman is forced by circumstance to participate in a shibari rope display, her inner submissive is unleashed in ways she never imagined possible.
Shibari Master Roane is the epitome of "alpha", but when his assistant can no longer work their world-class suspension show, his eye turns toward the woman who hired him for her avant-garde BDSM festival.
Ava only agreed to run the festival in memory of her late, emotionally-damaged brother. If she steps in as surrogate model for this expert suspension rigger, will her demons remain hidden behind the alpha wall she's managed to erect, or will Roane use his rope like an extension of those sexy fingers to strip away every protection until nothing is left, but Ava's naked truth?
ALPHA SUBMISSIVE was previously published in the Not Vanilla series. This version has an updated cover and series name.
Excerpt (Adults-only)
Submission. The word sends a prickle across my skin and I shiver again, but not with cold. It's something unfamiliar at my core that is suddenly fighting hard to get out. It terrifies and excites me, all in the same moment.

What the hell is this man's secret? He binds women so tightly with rope that he has to keep checking throughout the show to make sure their fingers and toes don't drop off from lack of circulation. In the end they can't move a muscle, and when he hoists them up to show them off as art, people don't call him a sadist. Rather, they call him an artist and flock to see his work.

On a sensible, rational level none of that appeals to me. I don't want to have my humanity stripped bare and be reborn simply as an object of art. Completely at someone else's mercy. I don't. So, what is it about this dominant male that makes me forget everything sensible, and sets off these strange cravings that are growing so strong they fill my belly with crazed flip-flopping agitation?

Roane. What would it be like to have your hard cock buried deep inside me while you stare down with those intense green eyes? Would you hold still while I come, or would you thrust so deep in my cunt that I'd have no choice but to explode around your organ? What would it be like to have those fingers caress the slit between my legs until an orgasm takes me to a place where I can forget everything and everyone?

What would it be like, if you did all that while I was bound and unable to move?

(copyright Jen Katemi)
Be tempted by the forbidden! Check out the other FORBIDDEN SERIES novellas below.