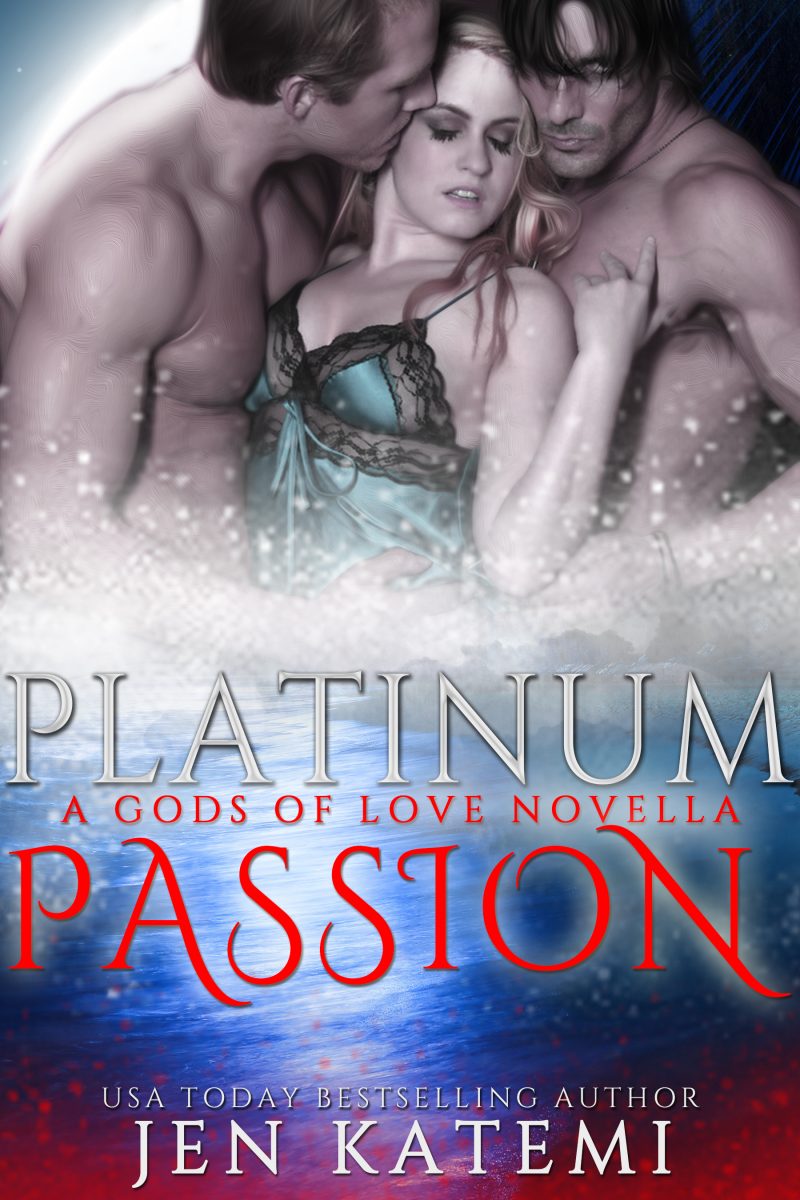 Available now from your favorite retailer:
Add to your Goodreads shelf
Three people. One erotic fantasy. And a twentieth wedding anniversary like no other.
Jeannie yearns for the return of passion in her marriage. Jake craves new excitement in the form of another man. Pothos is one of the erotes, an aspect of Eros, the ancient Greek god of love, and this couple's distinctive yearning has called to him. By the power of the erotes he intends to rekindle the flame of Jake and Jeannie's passion in a night of desire that will be the ultimate platinum anniversary gift. And when the gods of love decide your marriage needs a boost, they never do it by halves.
Contains ménage (MFM and MMF) sex between the god of desire and a long-married couple in need of a sexual spark.
PLATINUM PASSION is a ménage novella in the GODS OF LOVE series. Each of these stories is stand-alone with a common theme and they can be read in any order.
About the erotes
PLATINUM PASSION is the first in my series of stand-alone novellas with the erotes as a common theme. Yes, they can be read in any order!
Who are the erotes?
In Greek mythology there are many versions from which to pick and choose, and researching the erotes was no exception. The most popular belief seems to be that the erotes were a group of winged gods who were the children of Aphrodite, the Greek goddess of love and sexuality who was born from the foam of the sea. The Greek god Eros was either their father or one of their brothers.
Another belief, and the one that resonates best with me, is that the erotes were in fact different aspects of the primal god, Eros. Erotes is the plural of eros (desire), and I am fascinated by the idea that love is so complex it must be personified across several beings.
While the erotic author in me applauds the idea of the greatness of Eros, I also love the idea that his power, and therefore that of the erotes, stems primarily from a woman—the Olympian goddess Aphrodite (sometimes called Venus in Roman mythology).
Thus the concept of the GODS OF LOVE series was born—stand-alone novellas that can be read in any order, but that also share a common theme.
Aphrodite's influence will be evident throughout the GODS OF LOVE series. In PLATINUM PASSION, my celebration of the ancient Greek gods of love begins with my gorgeous hero Pothos, who represents the aspect of sexual yearning.