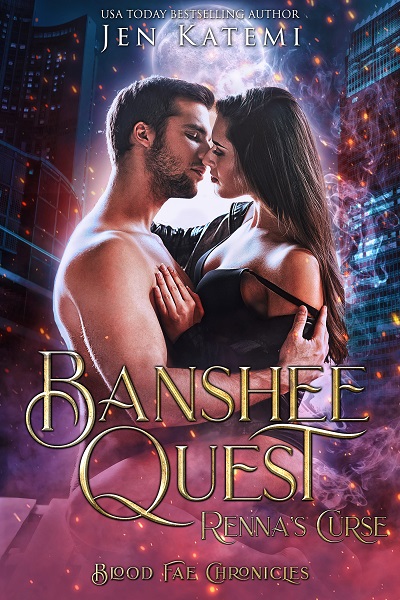 Available at your favorite retailer:
A hot dragon shifter. A cursed winter Fae. Fated mates whose love was doomed from the start…
My body. My choice. Or at least, it was, until the Fae Winter King hit me with binding magic and insisted I make banshee-human babies. If I refuse, the bind will likely kill me.
I have no choice but to comply with my sovereign's order. Not if I want to live.
But when I meet my fated mate and discover he is no human man, but instead, a mighty dragon shifter, everything changes.
Now I am expecting a beautiful fae-shifter child, and I could not be more excited. Ben and I are headed for our happy-ever-after and I can't wait to be a mother to his son.
Until the Fae Winter Queen sends our lives into a spiral of horror and destruction with her curse.
If you enjoy hot paranormal romance stories containing fae, dragon shifters, fated mates, redemption and second chance romance, then this is the story for you.
Reader Advisory/Trigger Warning: for readers who might be triggered by sensitive subject matter, please be aware that this story contains scenes about grieving the death of an unborn child.
Banshee Quest: Renna's Curse, is both prequel and epilogue to the Blood Fae Chronicles trilogy.
~~~
Author's Note: This series is set in the same world as the Hellhound Protectors series. Read both, and enjoy!
BLOOD FAE CHRONICLES (can be read in any order):
Banshee Cry
Banshee Song
Banshee Power
Banshee Quest: Renna's Curse (A prequel & sequel in one)
HELLHOUND PROTECTORS (should be read in order):
Bewitched in Blood
Bewitched in Dreams
Bewitched in Darkness