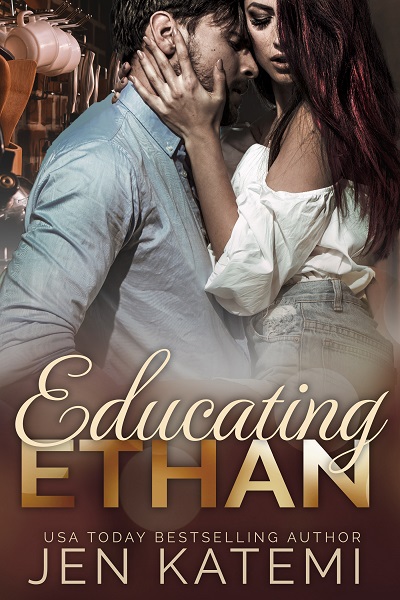 Available now from your favorite retailer:
When your heart has already been broken, is it possible to fall in love again?
Ida's new catering business has helped take her mind off a painful divorce. When the much younger Ethan moves in across the street, an innocent flirtation quickly becomes serious when the two realize their age difference is no barrier to all-consuming passion.
But Ethan is the exact opposite of everything Ida needs. He's young and vibrant, with his life and dreams still ahead of him, whereas hers are all in the past. Can Ethan, who is fighting his own personal demons, convince Ida to overcome the past and live for the moment?
Or will this so-called "cougar" take what she wants and escape before her heart is broken for a second time?
Just who is educating who in this cougar encounter?
This steamy romance novella from USA Today bestselling author Jen Katemi offers a second chance at love, loads of romance, plus a guaranteed happy-for-now ending.