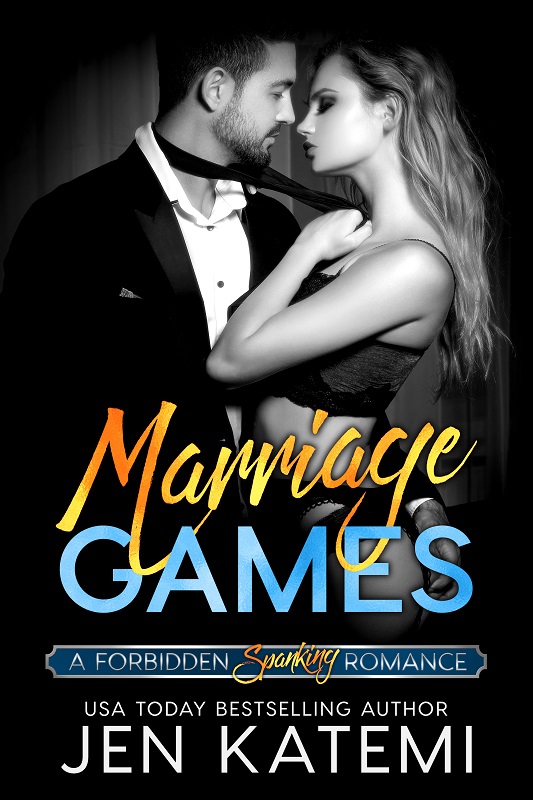 Available now from your favorite retailer:
On their anniversary weekend away, will a spanking paddle help re-kindle Grace and Henry's waning libido, or will this married couple's first kinky time also be their last?
"When I suggested a weekend away to rekindle the flame of our fifteen year old marriage, I had no idea Henry would take it as an opportunity to bust out the credit card at our local sex shop. But now I'm sitting in this country cottage on Saturday night, surrounded by nothing but forest for miles in every direction, and staring at my husband holding the spanking paddle as I wonder if I really have the nerve to bend over and let him use it." ~ Grace
MARRIAGE GAMES was previously published under the title, FIRST TIME, in the Not Vanilla series. This version has an updated cover, title and series name.
Be tempted by the forbidden! Check out the other FORBIDDEN SERIES novellas here.