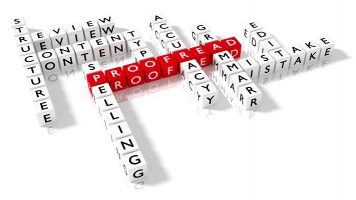 *** Currently closed to bookings. Please check back later for available dates. ***
In addition to being a USA Today bestselling author, I am also a line editor and proofreader. Armed with my Bachelor degree in Literature, a love of words, and an almost compulsive need to have things "just right" on the page, I've opened up my schedule to clients in need of an extra pair of eyes on their written work.
Line editing rate
My current rate for fiction manuscripts (valid from May 2023) is $0.009 USD per word for one round of edits, with a minimum charge of $60 USD.
See the FAQs section (below) for an explanation of what is included in a line edit.
Proofreading rates
My current rates for fiction manuscripts (valid from May 2023) for one round of proofreading, are:
Up to 15,000 words – $60 USD
15,001 to 30,000 words – $120 USD
30,001 to 45,000 words – $150 USD
45,001 to 60,000 words – $180 USD
60,001 to 75,000 words – $210 USD
75,001 to 90,000 words – $245 USD
90,001 to 100,000 words – $285 USD
Above 100,000 words – please query
For non-fiction manuscripts, business documents or papers, marketing materials, web content or non-standard projects, please query via email for a price. To book my line editing or proofreading service, or for further information, please email: jenni@jenkatemi.com
Client testimonials
Jen Katemi is my go-to for proofreading. She is the best, in my opinion, at finding typos, helping with terminology, and providing incredibly valuable feedback. She's kind, fast, and lovely to work with. I highly recommend Jen's services. You won't be disappointed. She is the best!

Hayson Manning, Seductive, Sexy Stories
I found Jen through the recommendation of another author, and my God am I glad I did. She's my last line of defense before I throw my book out there into the world. And not only does she pick up each and every little mistake that snuck through the editing phase, she also always adds something positive about my story, giving me the last hit of confidence before release.

Nyssa Kathryn, Bestselling romantic suspense author
Jen is a professional and lovely editor to work with. Not only does she do a great job, she gives fantastic feedback–the good, the bad and the ugly. Which is of great value to any author. Highly recommend her.

Juliette N. Banks, Bestselling romance author
I wouldn't hesitate to recommend Jen Katemi's editing services. She has an eagle eye and is an absolute delight to work with.

Stefanie London, multi-award-winning & USA Today bestselling author
I had my 75K word UF/PNR book edited twice, and Jen still managed to find lots of mistakes! Missing letters, punctuation and more! I couldn't recommend a better proofreader! She does an awesome and meticulous job!

Amelia Shaw, USA Today bestselling author
Jen's experience as an author shines through in her generous feedback. I'm a better writer for having worked with her and her work compared to other proofreaders I've used goes far beyond mere proofreading. I have the utmost trust in Jen's work and I don't hesitate to recommend her to anyone considering her services.

Katerina Simms, romance author & RWA Emerald Award finalist
I have used Jen Katemi for five books as well as a host of short stories. The editing service is efficient, reasonably priced and routinely done in the time frame agreed. Highly recommended.

Sean Deville, apocalyptic horror fiction author
Not only does Jen have a talented eagle eye for detail (she can spot a typo a mile away), she is a master with the written word. You can be sure that your book will be word-perfect after she's worked her magic. I fully recommend Jen for any proofreading work you need done.

Charmaine Ross, international bestselling author of romance fiction
I'm thrilled with Jen's proofreading service. She was fast, thorough and helped make my manuscript shine!

Lauren Harbor, award-winning author of romance fiction
Jen provided a fast, professional and accurate proofread of marketing materials for my private occupational therapy practice. I highly recommend her service if you're looking for quality work and superb attention to detail.

Wendy, Occupational Therapist
Frequently Asked Questions
What items can be edited or proofread?
Anything in written form can be edited or proofread. My service most commonly works with fiction manuscripts, business papers and submissions, marketing materials, non-fiction manuscripts and website content.
Is proofreading the same as editing?
No. The terms are often used interchangeably, but there are differences in what these services include, though my proofread service borders on what I would call a copy edit (focusing on the mechanics of your story including spelling, grammar, and punctuation).
A developmental or content editor might work with the writer to improve content, story structure, theme, and character development. Think of it as more of an overarching view. I do not offer this level of editing service.
A line editor will work with the writer to polish the story, sharpen the prose on the page, correct point-of-view issues, ensure consistency in voice and style, and basically ensure the work is ready to publish or submit. This is the level of editing service I offer.
A copy editor will look at the mechanics of your story, and a proofreader will be the final set of eyes to pick up any errors in relation to spelling, grammar, punctuation or typography. My proofreading service encompasses a light copy edit.
If I get a line edit, do I need a proofread?
My suggestion would be, yes. Proofreading is the final stage of your manuscript preparation. It is particularly useful if you have made changes to your manuscript based on suggestions from an editor. A proofreader will look at the final draft of your work and check things such as grammar, spelling, punctuation, typography and formatting, to pick up any of those pesky little errors that can sometimes slip through despite everyone's best efforts.
What are your turnaround times?
For line editing, my turnaround time from the booked date is usually 5-10 days (depending on length of MS and level of work required).
For proofreading, my turnaround time from the booked date is usually 3-5 days (depending on length of MS).
How do I pay?
I use PayPal to issue invoices and receive payment. For clients based in AU, I offer a direct deposit banking option.
Can I request US, UK or AU spelling and grammar?
Yes! Just let me know which you prefer prior to commencement of your job.
"As a writer myself, I know that we put our heart and soul into our written words. A professional editor and proofreader can help ensure that your final product is the best it can be – concise, clear and error-free."

Jen Katemi, USA Today bestselling author