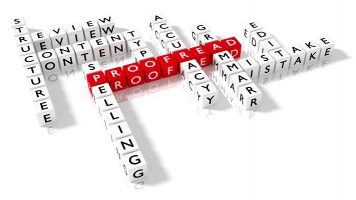 In addition to being a USA Today bestselling author, I am also a proofreader! Armed with my degree in Literature, a day job that involves lots of proofreading, a love of words, and an almost compulsive need to have things "just right" on the page, I've opened up my schedule to clients in need of an extra pair of eyes on their written work.
My current rates for fiction manuscripts (valid as at April 2021) are:
Up to 15,000 words – $55 USD
15,001 to 30,000 words – $95 USD
30,001 to 45,000 words – $120 USD
45,001 to 60,000 words – $145 USD
60,001 to 75,000 words – $170 USD
75,001 to 90,000 words – $200 USD
Above 90,000 words – please query
For non-fiction manuscripts, business documents or papers, marketing materials, web content or non-standard projects, please query via email for a price. To book my proofreading service, or for further information, please email: jenni@jenkatemi.com
Client testimonials
I had my 75K word UF/PNR book edited twice, and Jen still managed to find lots of mistakes! Missing letters, punctuation and more! I couldn't recommend a better proofreader! She does an awesome and meticulous job!

Author writing as Amelia Shaw
I have used Jen Katemi for five books as well as a host of short stories. The editing service is efficient, reasonably priced and routinely done in the time frame agreed. Highly recommended.

Sean Deville, author
Not only does Jen have a talented eagle eye for detail (she can spot a typo a mile away), she is a master with the written word. You can be sure that your book will be word-perfect after she's worked her magic. I fully recommend Jen for any proofreading work you need done.

Charmaine Ross, international bestselling author of romance fiction
I'm thrilled with Jen's proofreading service. She was fast, thorough and helped make my manuscript shine!

Lauren Harbor, award-winning author of romance fiction
Jen provided a fast, professional and accurate proofread of marketing materials for my private occupational therapy practice. I highly recommend her service if you're looking for quality work and superb attention to detail.

Wendy, Occupational Therapist
Frequently Asked Questions
What items can be proofread?
Anything in written form can be proofread. My service most commonly proofs fiction manuscripts, business papers and submissions, marketing materials, non-fiction manuscripts and website content.
If you have a project that you believe would benefit from an extra pair of eyes on your final draft to pick up any errors in relation to spelling, grammar, punctuation or typography, please query via email.
Is proofreading the same as editing?
No. The terms are often used interchangeably, but there are differences in what these services include. An editor might work with the writer to improve content, structure, style and consistency to ensure the work is polished and ready to publish. Work with an editor is generally completed prior to the final proofread.
Proofreading is the next stage of your manuscript preparation. A proofreader will look at the final draft of your work and check things such as grammar, spelling, punctuation, typography and formatting, to pick up any of those pesky little errors that can sometimes slip through despite everyone's best efforts.
My proofreading service does not include edits. If you are in need of developmental edits or copy/line editing, I recommend you hire an editor in the first instance, and have your work proofed at the final stage, to ensure it is polished to the best of your ability before submission or publication.
"As a writer myself, I know that we put our heart and soul into our written words. A professional proofreader can help ensure that your final product is the best it can be – concise, clear and error-free."

Jen Katemi, USA Today bestselling author