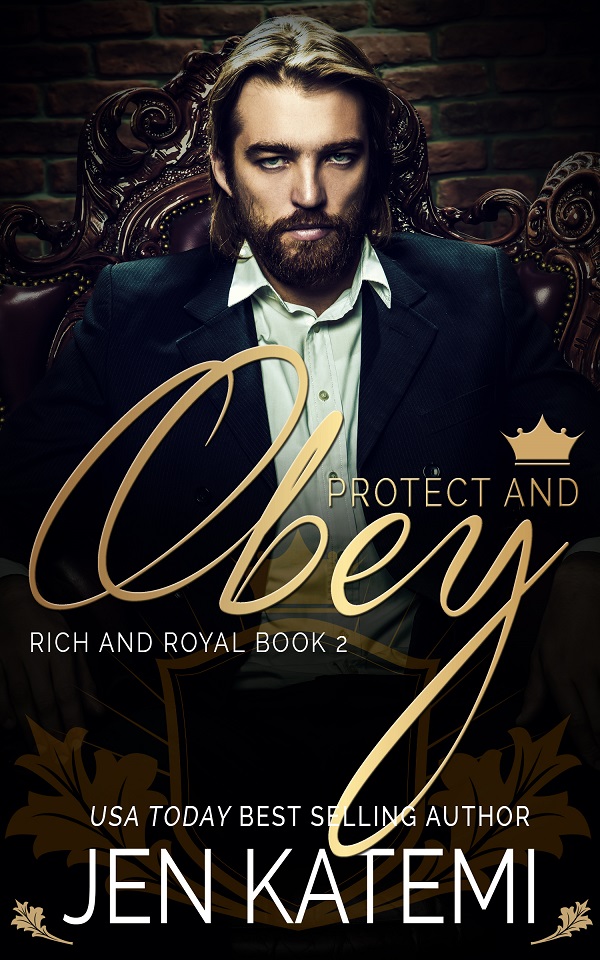 Is it possible to turn a villain into a hero? I certainly hope so, as that's what I've tried to do in my latest release, PROTECT AND OBEY. Out today (yay, I love release days!), this latest installment in my RICH AND ROYAL series features Davide, the villain from SEDUCING HER PRINCE.
Could Prince Dav redeem himself enough to deserve his own happy-ever-after love story?
Only you, dear readers, can tell me that for sure! But early reviews are rolling in, and it seems that maybe, people do like an anti-hero – especially a tortured, self-doubting one with lots of good reasons for behaving like a jerk in the first place.
"I love stories with a strong female lead character and Cat is great. The prince is a complex arrogant man…I adored the prince's dialogue and character, and Cat is a truly amazing character." ~ 5 stars at Booksprout
"Plenty of drama, suspense, and chemistry that's over the top…Off limits and taboo but oh so much attraction. Well defined characters and a steamy storyline." ~ 5 stars at Goodreads
"I enjoyed the plot, which was well rounded with a credible foundation, and the character portrayals were believable and just tormented enough to make it work…I'm looking forward to the next exciting tale from the enchanting land of Leonioro." ~ 4 stars at BookBub

PROTECT AND OBEY is 99 cents USD for release week only. Grab your copy now before the price goes up. Each of the RICH AND ROYAL books are connected and yet stand-alone, so the series can be read in any order.
Buy PROTECT AND OBEY for 99 cents USD:
US readers – AMAZON / IBOOKS / BARNES & NOBLE / KOBO
Non-US readers – buy from your favorite book retailer here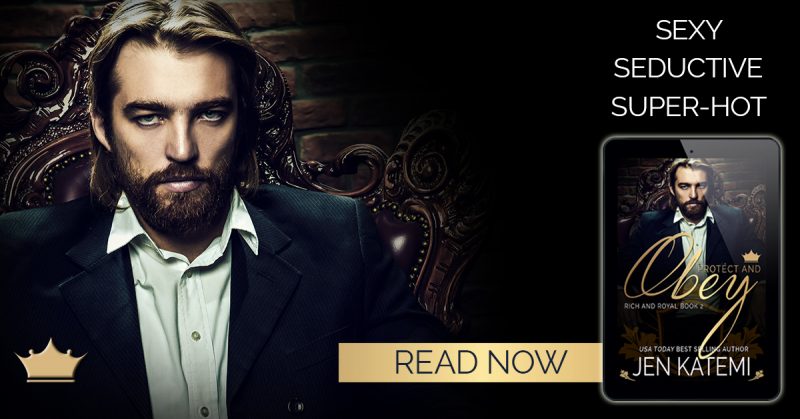 ~~~
If you'd like to check out Book 1 in the series, SEDUCING HER PRINCE, I've reduced the price on that one too. It is also only 99 cents USD until the end of this week. Click here to buy SEDUCING HER PRINCE.
Is there a third book? Oh yes, there is! PRINCESS PERFECT is coming along nicely. Read more here or pre-order here.