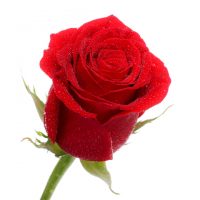 Yes, it's Valentine's Day, or "V-Day" as it seems to be called on social media right now. To an erotic romance author, the term V-Day can have quite different connotations! As soon as I saw that hashtag in my news feed I couldn't resist having a little fun with it.
Please read on if you'd like a few "V" excerpts from my FORBIDDEN series of novellas. Unless of course, you're under 18, in which case please leave now. Over 18? No one at work currently looking over your shoulder? Okay then, read on…
Alpha Submissive (A Shibari Bondage Romance)
"I never do this," he says.

What does he mean?

His eyes spring open and when they meet mine I see a hint of something new in their depths. Vulnerability? How can Roane be vulnerable? He's in control at all times; has to be for a session such as this to work. I don't understand, but I can't concentrate to try and figure it out because he's positioning the head of his cock at my channel entrance, and all I can think is how much I want this man. I want him so bad that right now nothing else matters.

"Please fuck me, Roane. Now."

He spreads my pussy and pushes until the tip of his cock is sucked into my channel. "I'm breaking my number one rule." He laughs briefly and the vibration shakes us both. "I don't even know why." He shoves up into my body, which is still spasming a little from my orgasm, and the thrusting movement hits that sweet spot deep inside. It sends me straight back over the edge. I scream and come again, only this time he's right there with me, plunging hard through the vaginal muscles contracting around him until he too, lets out a long shuddering moan and empties himself inside me.

Find out more at Amazon or other eBook retailers
Watch Me (A Voyeurism Romance)
Izzy bites her bottom lip and does as I ask, leaning toward the window and resting her hands on the sill, giving me a perfect view of her privates.

I love that view. There's a certain visual element that you just don't get when you're pressed up against your lover. While the skin-on-skin embrace might feel like heaven, you don't get to see and appreciate the little things like you can when you stand back and look.

Little things such as the way her pink vulva lips clench in and out as she waits, almost as if her channel entrance is breathing with a life of its own. Like the way her butt-hole looks like a tiny starburst just crying out for a finger to dip into its beckoning center. Like the way her dark hair cascading down her back turns a brighter, richer color in the glow cast by the street lamp. That same glow turns her pale skin almost radiant and smoothes away any imperfections.

Izzy is beautiful in so many ways that I would never have seen, never have appreciated, if it weren't for this time spent watching.

Find out more at Amazon or other eBook retailers
Marriage Games (A Spanking Romance)
Punishment. And pleasure. The twin sensations send conflicting signals to my brain. "You're messing with my head, love." I manage to gasp the words after one particularly hard smack, which he follows with a light dance of fingertips deep into my seam. I'm damp with sweat and desire, and it's an easy glide for him up and down my slit.

"Good. I want you messed up, Grace. I want you so messed up you don't care what we do to each other. I want you to forget convention, and I want you to remember…" One of his fingers reaches up into my vaginal channel, and another is toying with my anus. He's never touched me in the latter spot before, and it feels so damn good.

"Remember what?" My voice is throaty and I can hardly get the words out.

"Remember who you really are."

Find out more at Amazon or other eBook retailers
Happy V-Day, everyone!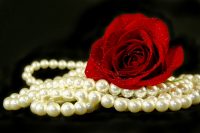 Want to stay up-to-date with Jen Katemi's writing news and never miss a new release? Sign up for her newsletter here.