I'm delighted to have Laura Greenwood visit today. This USA Today bestselling author is sharing her journey to publication, as well as providing a fabulous sneak peek at her upcoming release, KNEEL FOR ME. Her royal romance is available for pre-order in the ROYAL AND RECKLESS COLLECTION, together with 22 other steamy romances (including mine!).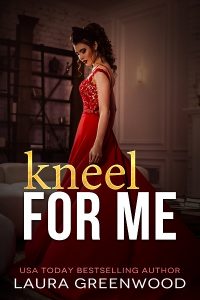 Thank you for having me to visit, Jen! My publication journey really isn't that exciting, I don't think. I was first published in 2015 by a small press, which is one of the big mistakes of my career. I had a bad cover, the editing they provided was bad and their communication even worse. After publishing two of a series with them, I decided to pull back and submitted a book to Kindle Scout. I wasn't selected, but that was the start of my indie publishing career.
So, in December 2016, I published what I consider to be my first book. It was…not a disaster, but it wasn't great. My last release out earned my all time for my first book on day one. Which is crazy when I think it's only been 18 months. I plodded along a bit, working things out as I went, until I was given the chance to be in a list-aiming boxed set. I learned so much from that experience and since then my career has gone from strength to strength. When I look back, I'm amazed at what I accomplished in so little time.
Can you tell us a little about your current WIP?
I'm terrible at only having one…I think I might have seven or so?
Reigning Eira, the second in my Fated Seasons: Winter paranormal reverse harem series. Eira has a mind of her own, and always has. She's a feisty part-succubus who is about to discovers she's far more than that.
Fae Blessed, the first in a paranormal apocalyptic series. This one centres around Perry the Peregrine Falcon shifter (yeah…she thinks her name is unoriginal too!) She's a survivalist looking for her family in a world that's been destroyed.
Con With Me, one of my ME Series standalones (the same one as my Royal and Reckless book is in!) This one was inspired by the UK TV show, Hustle about conmen! It's just a lot of fun!
Beneath the Earth with Skye MacKinnon (who also has a book in Royal and Reckless!), the third book in our co-written Seven Wardens series which is packed with unusual mythology and kelpies.
Torn Soul with Arizona Tape (who also also has a book in Royal and Reckless!), which is the second in our second co-written series, Dragon Soul, about a boxer in a bar. Holly is a lot of fun to write!
Pandora's Pain with A.K. Koonce. It's the first in a brand new series and our take on the legend of Pandora's Box. It's been a great ride so far!!
Tea Day (working title) with Skye MacKinnon, Arizona Tape, Bea Paige and Gina Wynn. What started as a joke about not having any milk, somehow turned into an actual story with plot. Always a lot of fun! And working with four of my good friends is definitely a bonus!
If you had one piece of advice for aspiring authors, what would it be?
Other than the boring "just write!" my advice is that it's okay to make mistakes in this industry. The key is learning from them. I don't know one person doing well at this who isn't still learning from the things they've been doing. So definitely take the plunge and don't be scared if you mess up…it's fixable!
Tell us more about your upcoming title in the Royal and Reckless Collection. Can you please share the blurb?
Queen Amara doesn't have time for romance. Not with a country to run ..

But when she discovers she needs to be married in order to be crowned, everything changes…

Includes one almost Queen, four royal suitors and a whole lot of mischief.

A contemporary standalone reverse harem romance.
What appeals to you about writing a story featuring a royal?
Well…according to my friend and sometimes-co-author, Arizona, I have a thing for royalty. I don't think I do – I have more non-royal characters than royals after all! I think it's part of the allure of what could be. It's highly unlikely I'll suddenly discover I'm real royalty, so I'll just pretend through books. Plus it's a whole different dynamic and I love dynamics.
Why do you think readers love stories featuring royals?
Wish fulfillment, I think. Not in a bad way, just in the way all fiction is. We read (or at least I do!) to escape from the real world and experience things we can't in day to day life.
What's next for you, writing-wise?
Writing all the books! My list is crazy long with a lot of stuff planned for the next couple of years!
Thank you, Laura! Readers, here's an excerpt from KNEEL FOR ME…
Carter pushed me against the wall, licking his lips and looking at me as if he'd devour me. We shouldn't be doing this. If anyone found out it could cause a scandal. It wouldn't matter that Carter was well educated, handsome and good mannered. It'd just be headlines everywhere about the Queen and the gardener's son. We all knew how these things went.

Even so, I wanted him and this. It'd been years since we'd been together. I wished he'd never gone away.

"Carter," I whispered.

"Amara," he replied before leaning down and pressing his lips against mine.

It had been a long time since any kissed me and it took me a moment to respond. After a moment or two, I relaxed into it, even going as far as nibbling on his bottom lip once I remembered how much he liked it.

Carter's hands played along my back, slipping down so they covered my ass. In one strong movement, he lifted me up and I wrapped my legs around his waist, holding me in position as our bodies press against one another.

A small moan slipped from me.

We shouldn't be doing this. Not in the service stairwell.

But I wasn't going to stop either.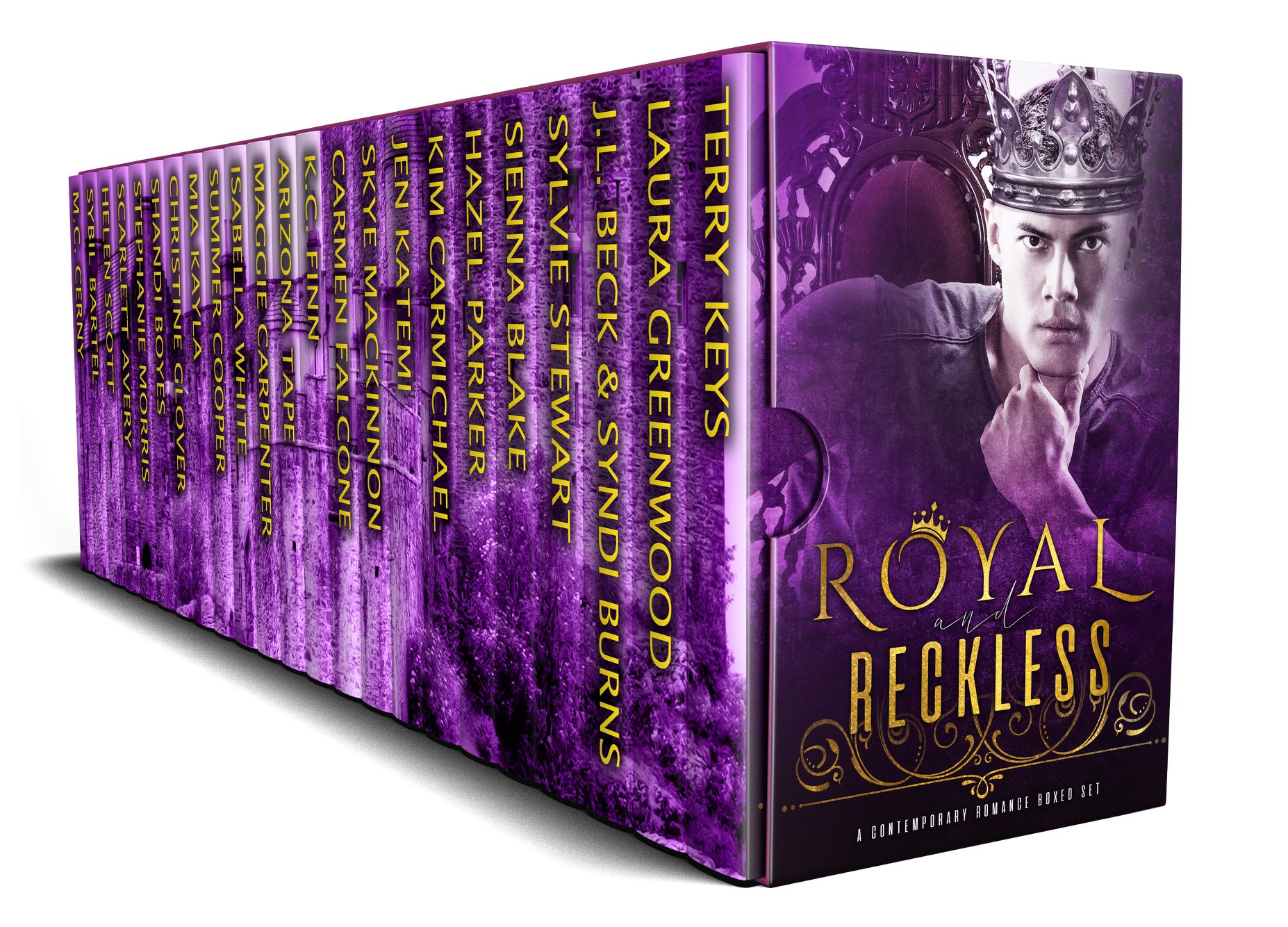 The ROYAL AND RECKLESS COLLECTION, containing KNEEL FOR ME, is available for pre-order. It's only 99 cents (US) for 23 steamy royal books, so please check it out here.
Want to learn more about Laura Greenwood? Connect at her website, Facebook or Bookbub.
~~~
Thank you for visiting Jen Katemi's blog. If you want to stay up-to-date with her writing news, please sign up for her email newsletter and never miss a new release.