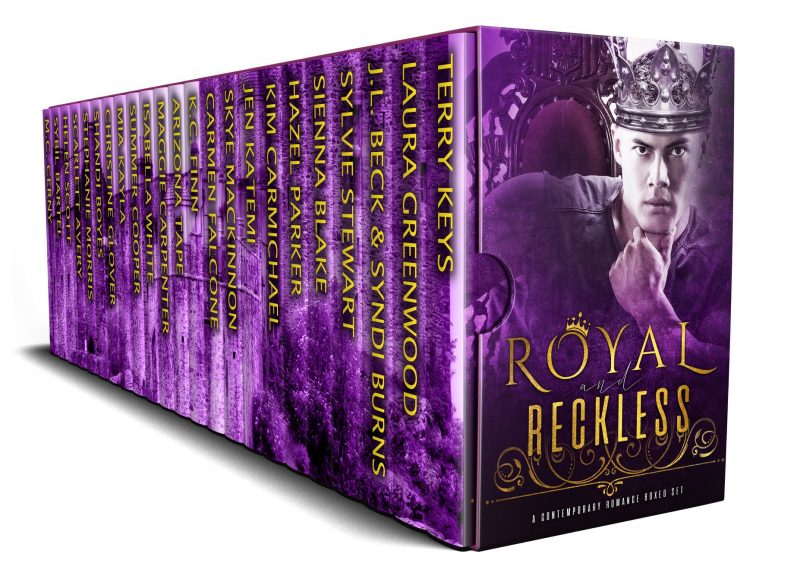 One of my favorite things as an author is release day (followed closely by cover reveals), and today's book release is huge! The ROYAL AND RECKLESS Box Set is out now, and heavily discounted for a limited time.
This 23 book collection includes my brand-new steamy romance, SEDUCING HER PRINCE, plus 22 other fabulous royal romance books. All for only 99 cents! If you haven't yet snagged your copy, please visit your favorite eBook retailer and grab it before this deal ends.
So… which royal will rule your heart? Inside these pages, you'll find stranded royals, fake fiancées, reverse harem kingdoms, and more than one compromising position. From hidden royalty to secret babies, plots and twisted games, there's something for everyone in the steamy scandals behind the crowns.
Enter the world of the Royal and Reckless, where the blue bloods run red hot, and scorching secrets lie just beneath the polished surface.
99 CENTS AT AMAZON
99 CENTS AT NOOK, KOBO or iTUNES
Universal link is here
Want to know more about my book in this set?
SEDUCING HER PRINCE is the first in my RICH AND ROYAL series about the fictional Mediterranean country of Leonioro and its twin brother princes. The first book is set in Australia, when Crown Prince Kasper arrives to open a research center and meets the mysterious seductress, Eleni. The sequel, PROTECT AND OBEY, is set on the Mediterranean coast. Each of these stories is stand-alone and complete, with no cliff-hangers, though obviously there will be some crossover with characters.
Here's the blurb for SEDUCING HER PRINCE: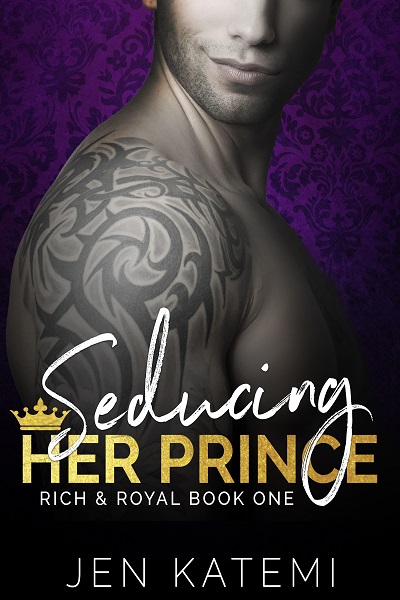 Sometimes lust and love collide. And sometimes, betrayal can destroy everything.
The moment Kasper lays eyes on Eleni, attraction flares between these polar opposites. As Crown Prince, Kas is used to taking whatever he wants, and this enigmatic seductress with a mysterious past is there for his pleasure. Whenever and wherever he dictates.
Eleni has never experienced anything as strong as the passion that burns when Kas holds her in his arms. Her secret should prevent her from taking what he gives, and yet the lure of desire is too powerful to resist.
When hidden treachery is exposed, the truth threatens all that Kas and Eleni hold dear. Will love win out against duty, or will the fiery struggle for power destroy it all?
Excerpt (18+ only) from SEDUCING HER PRINCE
She glanced around briefly. "There's no one here except us. And your driver, of course, though he's being very polite and looking the other way."

He didn't have the heart to tell her that members of Jason's team were probably watching them from that car just up the street. They'd been chosen for their discretion as much as their security expertise, and he knew they wouldn't spread gossip about Kasper's sexual exploits.

"Are you going to invite me up to your place?" As he spoke he stepped forward, backing her up against the side of the limousine and using one of his thighs to force her legs apart.

She raised her chin, looking straight into his eyes, and the rampant desire he read there seemed to match his own. "God, you're so fucking sexy." He leaned in to kiss her again and for some reason her arms came up in front of her as if to block him. "Oh, no, you don't."

He grabbed her wrists, one in each hand, and forced her arms upward, the action bringing their torsos together once again. Her soft breasts pillowed against his chest. She wasn't big-breasted by any means, but their swell offered more than enough to entice him.

Challenge flared in her features. "Well?" She moistened her lips with the tip of her tongue. "What now?"

What now? This time he claimed her mouth with no hesitation, no tenderness. This kiss stemmed from pure lust. He swallowed the beginning of a growl in her throat, and vice versa, and then thought stopped altogether as she began to kiss him back just as hard and deep. Their lips danced and tongues probed, shallow at first and then more decisively. Her scent continued to rise around him like an enticing wraith waiting to lead him straight down the path toward oblivion.

In this moment, only Eleni existed. Nothing else except this powerful urge to mate that took over his whole body and his mind. Somewhere during their kiss, he dropped her imprisoned wrists and the skirt of her dress rode partway up her legs. One of his hands found her gorgeous arse and kneaded the sweet, soft flesh before shifting around the side of her hip to the front, finding and cupping her mound. His fingers slid into her panties, finding her damp with heat and slick with moisture, exactly as he'd imagined she might be all that torturous way through dinner. His fingertips explored the slippery length of her slit before wending their way back to her clit. He flicked the nub and then circled it, teasing and probing and enjoying the increasingly strong shudders of her body against his.

"Yes, oh yes. Oh, just like that, Kas. More. Please."

He smiled triumphantly against her mouth. "Told you you'd beg, Ellie."

(Copyright 2018 Jen Katemi)
Buy SEDUCING HER PRINCE right now in the ROYAL AND RECKLESS BOX SET:
99 CENTS AT AMAZON
Universal link is here
~~~
Sign up for Jen Katemi's email newsletter HERE and never miss a new book release!